Services & Solutions Tailored to Meet Your Organization's Needs
Soteria Policy & HR is a consulting firm servicing private, public and not-for-profit sector businesses across Canada. Our goal is to partner with you to provide the Policy, Privacy and HR solutions you need. We provide the expertise it takes to achieve strategic and day-to-day business objectives while you maintain focus on your business operations.  
With a reputation for quality, efficiency, and uncompromising integrity, our passion is to create value, drive results, and ensure organizations are positioned to optimize and meet their overall policy and human resource requirements while mitigating their governance and compliance risks. 
Whether your business needs are to simply build a foundation comprised of policies and procedures or to develop a strategic human capital plan that supports your business' goals and objectives, Soteria  Policy & HR has the expertise to deliver results for your business.
Soteria Policy
Soteria Policy is a full spectrum policy management service focused on comprehensive organizational policy solutions, customized to each individual organization based on their industry, organizational culture and strategy. Growing legislative and workforce changes make it challenging for organizations to maintain their policies and employee handbooks to comply with current requirements. Having outdated or misaligned policies increases an organization's risk of litigation, financial loss or reputational loss any of which can be quite costly.
Soteria Policy assists by helping to develop policies, establish procedures and create training that helps guide your business, set employee expectations and meet your obligations for achieving and maintaining legislative compliance. We focus on those areas of greatest risk to an organization with particular emphasis in the following areas:
Organizations have legal and ethical obligations surrounding the collection, use and disclosure of personal information; the protection of personal information by appropriate safeguards; as well as access to information rights. We offer privacy program support to facilitate compliance, mitigate organizational risk, and build trust in organizational information practices, including:
Privacy and information security policies and procedures
Privacy awareness training
Privacy Impact Assessments (PIAs)
Human Resources ("HR") policies protect an entity from liabilities related to unfair employment practices (e.g. discrimination) or failure to meet obligations contained in federal and provincial laws and regulations (e.g. minimum wage and overtime policies). Additionally, providing employees with written HR policies can improve their job satisfaction and confidence. Our policy experts can help organizations draft HR policies and processes that support their ability to attract, develop and retain the talent needed to deliver on their services and strategic direction as well as decrease the risk associated with inadequate of failed internal processes or people systems including:
Compensation structure, policies and practices
Human rights compliance
Statutory leave policies
Occupational Health & Safety
All organizations, regardless of sector or size, are subject to laws and regulations enacted to protect the health and safety of workers. These laws and regulations set out the rights and duties of all workplace parties, as well as requirements for dealing with workplace hazards, and enforcement as needed. Soteria Policy can partner with you to ensure your policies and procedures are compliant, with particular focus on:
Workplace violence
Workplace harassment and discrimination
Impairment in the workplace
Strong governance policies and practices provide the foundation for a high-performing organization and enable the leadership to effectively direct, motivate and control outcomes and operations. These policies and regulations set the expectations for individuals within the organization and the collective behaviour. We offer support to facilitate the maintenance and development of appropriate accountability and control mechanisms and policies, including:
Board by-laws and procedures
Risk management
Whistleblowing
Soteria  Human Resources
Soteria HR offers human resources consulting services to business that do not have an established HR presence or to augment an internal HR team that requires additional support. We provide expertise in a full range of HR functional areas, offering authentic advice that generates tangible results. 
We understand how the performance of your people is linked to the successful achievement of business objectives. By designing and implementing an HR strategy that is aligned to your business strategy, you will uncover new organizational capabilities, which translate into customer and shareholder value. 
We offer services in the following areas: 
Strategic HR Planning 
HR Operational Planning 
Talent Management Planning 
Total Rewards & Compensation Strategy 
Performance Management 
Labour and Employee Relations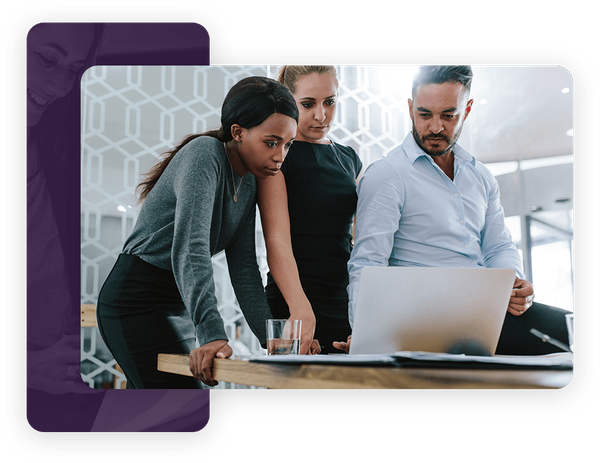 EXPERTS YOU CAN TRUST
Our policy experts offer customized internal audits, policy development and implementation monitoring and revision assistance to our clients. Our team is also available for independent consultations to assist with policy compliance issues, such as privacy breach management and remediation, including training.
We understand that no two organizations are alike, each having its own needs and expectations. Starting with understanding your business, we will design and implement strategies and programs tailored to your company's needs and goals.